admin | Apr 22, 2017 | Comments 0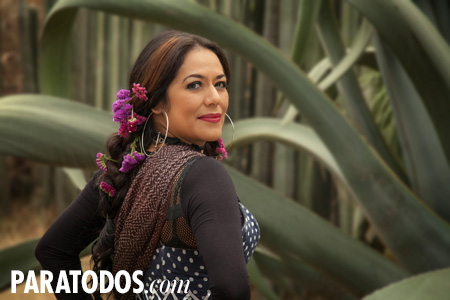 El Segerstrom Center for the Arts vuelve a la carga con el retorno de Lila Downs a su escenario principal, el Segerstrom Hall, con el debut en este centro de las artes de la banda colombiana Monsieur Periné, en un concierto doble, el domingo 23 de abril por la tarde, en el que convergen dos interpretaciones sui generis de la Música Global con influencias latinas.
Lila Downs se ha ganado la reputación de ser una de las voces más arriesgadas en su acercamiento a la música, fusionando la canción tradicional mexicana de fuertes raíces indígenas con el blues, jazz, rock, soul, cumbia, bolero, rap y sonidos nativos mesoamericanos, cantando en inglés, español, mixteco, zapoteco, maya y náhuatl.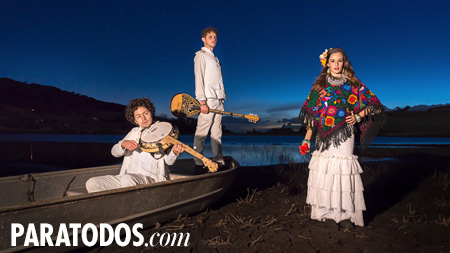 Monsieur Periné ha irrumpido con energía devastadora en la escena musical colombiana ganando en la entrega pasada de los Latin Grammy el "Premio al Mejor Artista Nuevo" y una nominación al Grammy por su álbum "Caja de Música", que mezcla jazz gitano con cumbia, son, bolero, tango y samba, en medio de un sonido extraído de instrumentos sudamericanos que van del charango y el bandolón a las percusiones de influencia de la África negra.
Monsieur Periné tiene como vocalista a Catalina García ataviada con su look de mujer parisiense de los 30's, pero con un "swing a la colombiana". La banda viene así creando su propio universo sonoro que traerá a la vida en el Segerstrom Center for the Arts junto a Lila Downs este domingo en Costa Mesa.
Segerstrom Center for the Arts – Segerstrom Hall Domingo, Abril 23, 2017 a las 7 p.m.
Por Luis Arritola
Filed Under: *Lo último • Entretenimiento
About the Author: