admin | Jun 03, 2014 | Comments 16
J Álvarez debutó su nuevo disco "De Camino Pa' La Cima" este año logrando lanzarse #2 en la lista Billboard de discos en español. El cantante puertorriqueño representa la nueva generación del género urbano en la música latina y su nuevo disco es sin dudas uno de los mejores del género de este año.
Nos encontramos con el cantante en Los Ángeles para una exclusiva sesión de fotos y entrevista.
Háblame sobre el exitoso estreno de tu nuevo disco "De Camino Pa' La Cima"
De verdad, estoy súper contento de ser uno de estos nuevos artistas de la revolución musical de nuestro género, urbano-reggaeton, que la gente lo sigue tanto, ha sido una bendición haber sacado mi disco.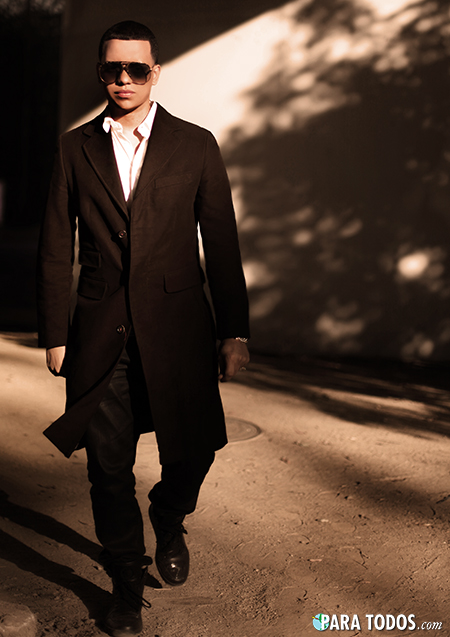 ¿Qué música te gusta escuchar? 
Escucho mucho R&B, Salsa, Hip Hop, sigo mucho a los artistas como Marc Anthony, Romeo Santos y Camilia. Es la música que de alguna forma u otra forma parte de lo que es el movimiento de mi música.
¿Cuándo surge el sueño de la música en ti? 
Seriamente, a los 25 años, pero desde los 12 siempre improvisaba y cantaba. Pero el día que mi esposa me dijo que le gustó lo que yo cantaba, una salsa de Frankie Ruiz, comencé a perseguir mi sueño en la música. Y gracias a Dios logré todo lo que tengo hasta este momento.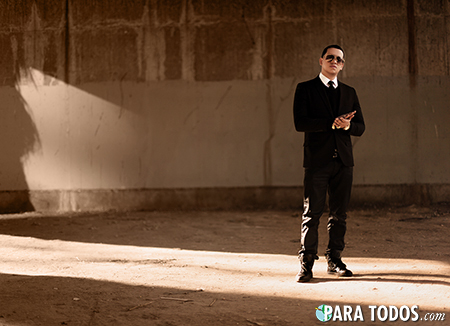 Uno nunca puede esperar tanto éxito con un primer disco…
Con un solo disco en la calle "Otro Nivel de Música" fue un resumen de canciones que había lanzado antes con varios temas nuevos, ganamos el premio BMI, una nominación al Latin Grammy, nominaciones a Premios lo Nuestro y Billboard Latino. La verdad es que estoy muy contento. Ahora con dos discos y sólo cuatro años de carrera ha sido como un fenómeno.
Fotos por Francis Bertrand/Para Todos
The video cannot be shown at the moment. Please try again later.
Filed Under: *Lo último • Entretenimiento • Música
About the Author:
Comments (16)