admin | May 19, 2015 | Comments 0
La empresa aseguradora más grande de Estados Unidos ha anunciado que ofrecerá de forma gratuita una versión en español de "Rayo de esperanza: manual de apoyo para enfrentar el cáncer de seno" para todas aquellas latinas que padecen esta cruel enfermedad en el país.
Esta guía imprescindible está basada en el best-seller del New York Times "The Silver Lining: A Supportive and Insightful Guide to Breast Cancer", escrito por Hollye Jacobs. Rayo de esperanza ofrece información importante, consejos prácticos e inspiración para las mujeres que atraviesan las distintas etapas de tratamiento y recuperación de esta dura enfermedad.
Allstate Insurance Company contará en esta lucha contra el cáncer de mamá entre latinas con la bellísima presentadora y actriz Adamari López. La valiente portorriqueña, que sufrió también cáncer de seno en el 2005, es una defensora incansable de la importancia de generar conciencia sobre esta enfermedad.
"Como sobreviviente de cáncer de seno, me siento honrada de tener la oportunidad de participar en esta iniciativa en asociación con Allstate y Hollye, y estoy agradecida de haber superado la enfermedad y de poder ayudar a otras personas. Aunque el camino del cáncer es difícil de transitar, con fe, una actitud positiva y esta guía sumamente útil en español, espero que los caminos de las mujeres latinas sean un poco más fáciles", afirmó López.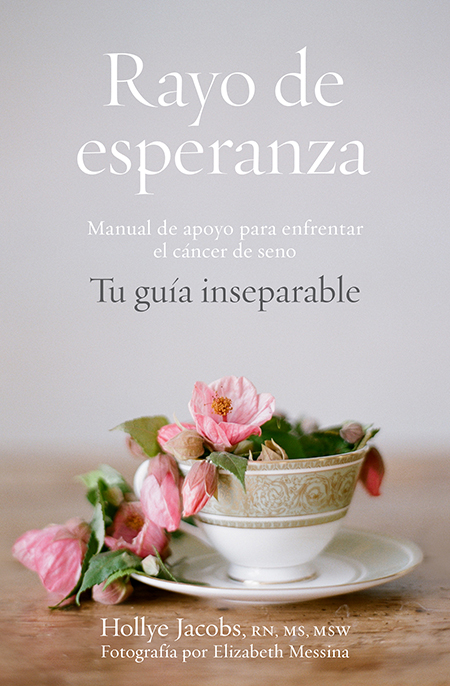 "Rayo de esperanza: Manual de apoyo para enfrentar el cáncer de seno"se encuentra disponible desde el 10 de mayo para coincidir con la Semana nacional de la salud de la mujer. En Estados Unidos, más de 250.000 mujeres son diagnosticadas con cáncer de seno cada año. El cáncer de seno es el tipo de cáncer más común y la principal causa de muerte por cáncer entre las mujeres latinas. Para obtener más información sobre la guía y cómo obtener una copia, visita www.thesilverpen.com o www.Allstate.com/SilverLining.
Por Pilar Blanco
Foto y video por Francis Bertrand
[youtube]https://youtu.be/R7KoOxEX9Pk[/youtube]
Filed Under: *Lo último • Entretenimiento
About the Author: