admin | Apr 11, 2013 | Comments 0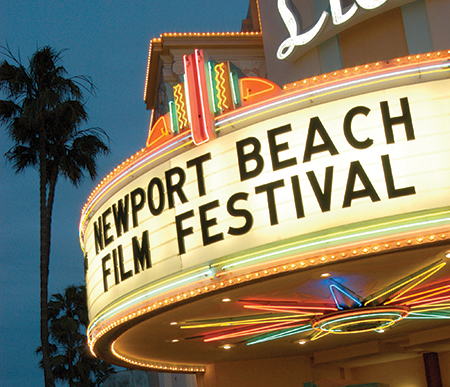 El Festival Anual de Cine de Newport Beach exhibirá más de 300 películas de 40 diferentes países y presentará una gran variedad de eventos multiculturales para el 2013. Este festival atrae a más de 50.000 aficionados del cine de todo el mundo durante los 8 días de duración.
Los boletos para el festival de cine de Newport Beach ya están a la venta! ¡Ve a comprarlos ya!¡Compra tus boletos antes de que se agoten! www.newportbeachfilmfest.com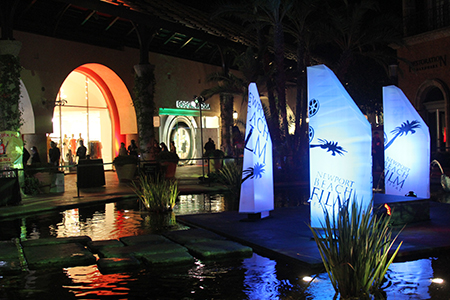 Latino Showcase 
El miércoles 1ro de Mayo está dedicado a exaltar películas latinas -Latino Showcase- para el cual se seleccionaron tres películas de México, Chile y Brasil.
Asista a la fiesta después de las proyecciones, habrá entretenimiento, comida y bebidas gratis, patrocinados por restaurantes de la zona y bebidas por Stella Artois and Absoluty.
Lugar: Fashion Island, Newport Beach, CA 92660
Costo: $40 Film y Fiesta – $18 Solo Film – $30 Solo Fiesta
Desde 21 años 
Vestimenta: Cocktail Evento al aire libre – Abrigo recomendado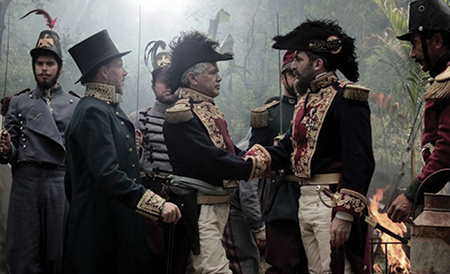 Cinco De Mayo: The Battle (Cinco de Mayo, La Batalla)
Director – Rafa Lara
País: México – Español
Duración: 125 minutos
Horario: 7:30pm
Lugar: Lido Regency Theater
El 5 de mayo de 1862, un pequeño batallón de soldados mexicanos arriesgan sus vidas en la línea contra el ejército más grande y poderoso del mundo en una legendaria batalla por la libertad y por México. Cinco de Mayo: La batalla narra la valentía de un pueblo llevado al límite en la lucha por su país, su familia y su orgullo. Cuando el ejército francés invade México para establecer una monarquía, el general Ignacio Zaragoza debe defender la ciudad de Puebla, al mando de una tropa más numerosos de hombres mal armados.
Asista a la fiesta después de las proyecciones
Here I Am, Here I'm Not (Aquí Estoy, Aquí No)
Director – Elisa Eliash
País: Chile – Español
Duración: 94 minutos
Horario: 8pm
Lugar: Big Newport Theater
Después de un accidente de auto casi fatal, un periodista freelance desarrolla fobia a la velocidad y un caso grave de trastorno de estrés postraumático. En un intento por olvidar su trauma, se sumerge en escribir la biografía no autorizada de una reina del rock chilena fuera-de-control y en el proceso descubre que el amor era una distracción efectiva. Cuando la tragedia golpea en medio de sus escritos, comienza a buscar obsesivamente su reemplazo.
Asista a la fiesta después de las proyecciones
Tropicália
Director – Marcelo Machado
País: Brasil – Portugués
Duración: 87 minutos
Horario: 7:45 pm
Lugar: Big Newport Theater
En contraste con la atmósfera turbulenta de los años 1960, Tropicalia es un largometraje documental que explora el movimiento artístico conocido como brasileño Tropicalia, y la lucha de los artistas para proteger su derecho a expresar libremente el pensamiento revolucionario en contra de la música tradicional brasileña de la época.
Asista a la fiesta después de las proyecciones
Asista a la fiesta después de las proyecciones
Filed Under: *Lo último • Cine • Entretenimiento
About the Author: