admin | Jun 23, 2011 | Comments 2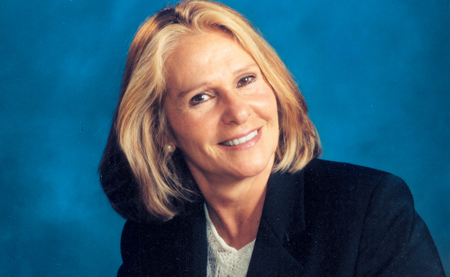 May summer bring us lovely days to enjoy on the beach and parks; may it bring us together with our families and friends in the fresh air where children and adults enjoy themselves without the limitation imposed by the cold and rainy weather of other seasons.
We can only hope that this summer energy will spread to the country's economy and thus the great circle will begin to turn anew and we may all benefit making it easier to make better plans regarding our future and that of our family.
The Census has informed us that the Latino community is the segment that has grown the most in the last ten years and that its population has grown to 50.4 million, in other words, one of every six residents is Latino. California has the greatest number of Latino residents being 37.6 per cent of the entire population of the state- or 14 million Latinos. Texas follows with 9.5 million; Florida with 4.2 million; New York has 3.4 million and Illinois 2 million.
More than half the children in California are Latinos.
Orange County has 450,000 Latinos, while more than 226,000 Anglos left the state. The Census also points out that the country continues to suffer from this implacable recession. Orange County has more than 56,000 vacant houses, which means more than 56,000 families lost what was called "the American dream" of owning a home.
It's our choice, or we study to reach greater heights so that we with our families can live with greater stability in spite of external blows to our security, or we continue struggling, guarding our pennies more carefully, cents which before we hardly noticed. Read Erlinda Martinez's story (p. 22), her life is an example to follow. No more excuses, plan your time wisely, but enjoy yourself also- although an education always should come first; we must inculcate this objective in our children and make the necessary sacrifices until we conquer it- as did Dr. Martinez. For those of you who have families and jobs, she talks about a variety of vocational programs which are short and offer a more brilliant future than the one you have today, for sure! Visit Santa Ana Community College and ask for more information.
While we make plans to improve our professional lives, let's not forget to enjoy the summer, its longer days, our family and friends. For those who love movies, the Los Angeles film festival is happening now (p. 45); the UltraLuxe Theater in Anaheim presents box office hits from Hollywood, and there are also films for children, with D-BOX moving seats and 3D technology (p. 16.) Then there's the electrifying spectacle of Ringling Brothers, Barnum & Bailey (p. 19). Finally, don't forget why you left your land, you and your parents, so that you may recharge your batteries during the summer as you dare to achieve greater employment heights by studying and ultimately, being able to give yourself and your family more free time to enjoy in the company of your loved ones.
Interpretation by Peggy Edwards
Filed Under: Uncategorized
About the Author:
Comments (2)