admin | Nov 12, 2012 | Comments 0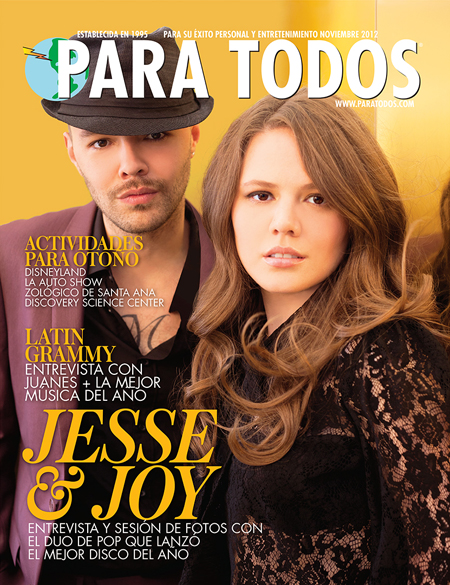 Jesse and Joy are Para Todos November issues cover stars. The pop duo has 6 nominations for this years Latin Grammy awards. Be sure to come back thursday for the full interview with the duo!
Filed Under: Entertainment • The latest
About the Author:
Comments (0)
Leave a Reply
You must be logged in to post a comment.