admin | Oct 30, 2013 | Comments 0
Drawing in over 1,500 fashionistas, the Avalon in Hollywood was the hot spot Tuesday (October 15th)  as Project ETHOS hosted its annual L.A. Fashion Week event, which was sponsored by Scion. Project ETHOS prides itself in discovering the hottest up and coming musicians, artists and fashion designers.  Project Ethos never fails to deliver and throughout the years, the events have grown and it's no wonder buyers are attracted to the event to see the latest in fashion. One of the events highlights was designer Johana Hernandez with her line Glaudi. Stars such as  Dulce Maria, Paulino Rubio and Gloria Trevi have worn Glaudi. Most notably Johanna Hernandez was featured on the  the second season of Fashion Star on NBC.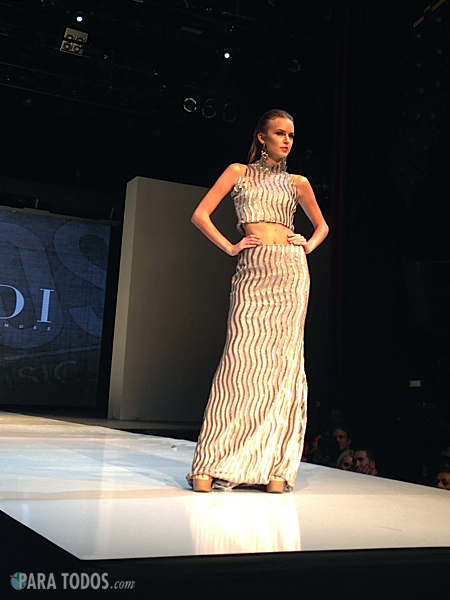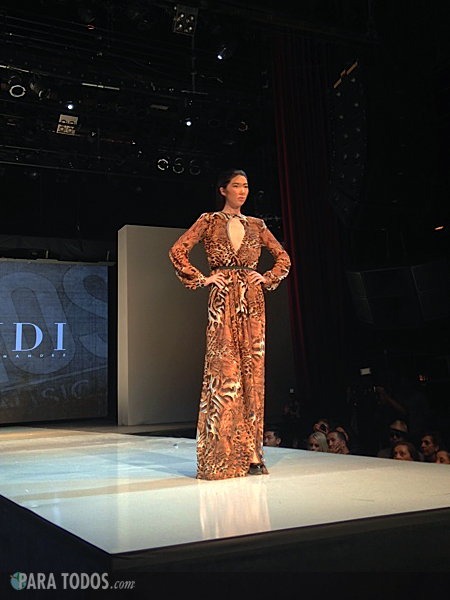 The line has been featured several publications including being featured in our cover story on Dulce Maria.
The gorgeous 2014 collection featured couture evening gowns, cocktail dresses, rompers and a fashion forward separates.  Capturing all the best current and up-and-coming trends in her highly detailed collection. Johana Hernandez is certainly a designer on the rise and one to watch.
Check out more of Johana Hernandez's designs visit www.glaudicollection.com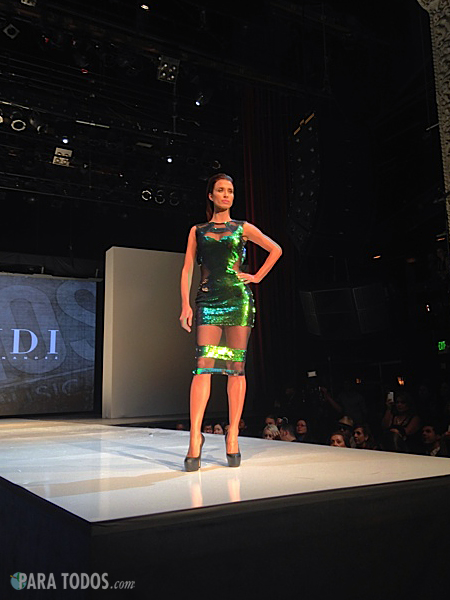 Article by Susan Ameri, Photos by Belinda Vega
Filed Under: Fashion • The latest
About the Author:
Comments (0)