admin | Jul 01, 2013 | Comments 0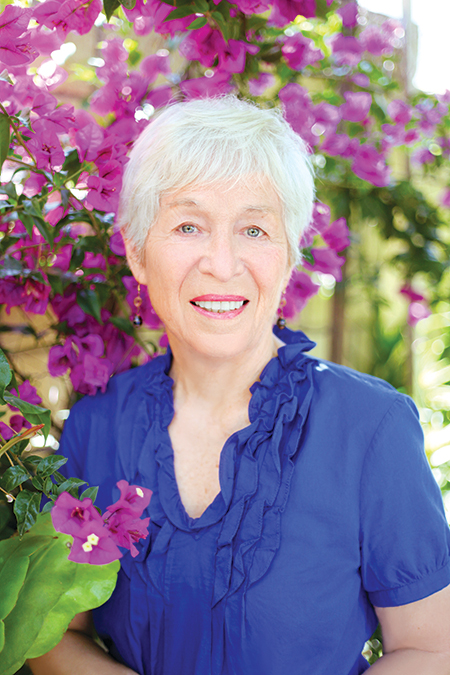 Defender of the Latino presence and their contributions to the history of the United States
Brave and truthful historian, with kind eyes and a frank smile, Mimi has established herself as the guardian and tireless fighter of the rights of Hispanics; she co- founded the Society of Hispanic Historical & Ancestral Research (SHHAR) and she is the director and editor of "Somos Primos", an on line monthly magazine dedicated to preserving Hispanic Heritage.  Each step in her personal development has formed and prepared her to take on the challenge of promoting without fear or hesitation, the presence and contributions of Mexican Americans in the history of the United States.  Mimi retired from the SHHAR Board of Directors and as President but will continue promoting the patrimony with emphasis on the life stories of each individual person.  "Somos Primos will gradually move in this direction.
"Mimi Lozano is a person that has had and will continue to have great positive impact in the education, culture and history of the Hispanic Community and Mexican Americans in the United States.  Without Mimi we would have lost much of the essence and accomplishments of our community.  Mimi and her creation, 'Somos Primos', a priceless encyclopedia, are of incalculable value"!  Francisco J. Barragan-ask "Paco"
"I was born in San Antonio, Texas in my parents' house, then I was baptized in the San Fernando Cathedral, the oldest in the United States, constructed between 1738 & 1750.  My father was Catalilno Lozano, my mother was Aurora Chapa Farias.  For a long time I was unaware why my father signed his name as Catalino G. Lozano.  Later, when I started learning genealogy, I realized that the "G" stood for Garcia, the last name of my paternal grandmother" said Mimi.
"Mimi Lozano, a teacher and historian, has inspired us to research our ancestry through the creation and publication of Somos Primos, a free monthly online magazine on Hispanic heritage now in its 153rd issue. What a unique gift Mimi has presented to all of us". Judge Frederick P. Aguirre
"We arrived in Los Angeles with limited means.  My parents had very little money, they were married at a very young age.  He was 24 years old and she was 18.  My mother's family had left for Los Angeles earlier and that was why father felt that mom wanted to live in this same city, so he made an arrangement with a man he met in a bar and who wanted to take his kids to Los Angeles.  He drove all of us to his kid's school, picked them up and left from San Antonio to Los Angeles.  The news was all over the San Antonio radio and newspapers about the father that had taken his children from school and taken them to Los Angeles. When we arrived in Los Angeles we went to my maternal grandparents.  Mother told us that when we arrived at their home we only had what we were wearing and a little food to eat.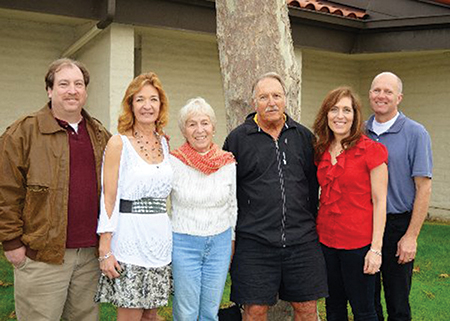 After about a half a year, of  our arrival, dad wanted to return to San Antonio as he was not happy with the new situation.  He left and took my sister, Tania, who was one and half years older than me, with him.  I was a toddler.  He did this so that my mother would follow him to San Antonio.   However, since this did not happen, he returned to Los Angeles shortly thereafter" said Mimi.
In 1933 the depression was on and there was much commotion in Los Angeles and the United States government established the Mexican repatriation program.  The objective was to get all Mexicans to return to Mexico even though the majority of them had green cards, others had been born in the United States-they were American citizens and many of them did not speak Spanish.
"My father was a man with many abilities and so he started to repair automobiles that people had abandoned, some because they had no money for gas and others because they would not function.  He would then fix them and sell them until he earned enough money to start a dry cleaning and dyer's shop and thus support his family. After a few months of staying with family members,  my father found an abandoned house in need of repair and immediately moved us there.  Mother told me that my first bed consisted of a drawer that was taken from a chest of drawers that was found in the house.  I was only a few months old.  Mom once related that when they were first married Dad had a dry cleaning business and a fleet of taxis" states Mimi.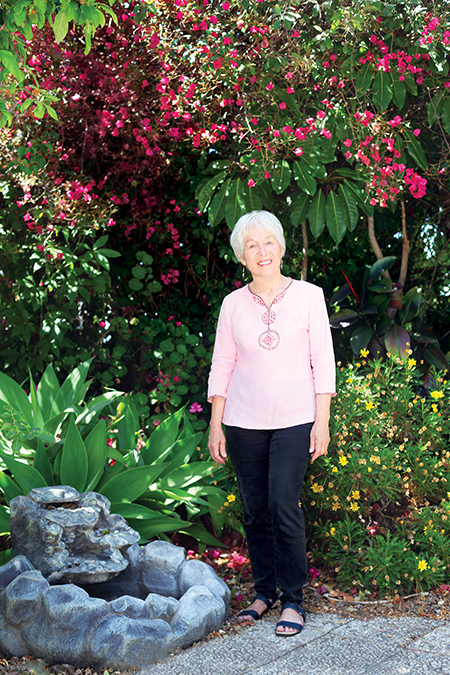 "My life has been a reflection of the times and what many Mexican families were experiencing in order to survive during the depression.  The fact that my early life was economically one of limited means…literally, I was born in a house made out of wood in San Antonio, where my mother told me that there were cracks where one could see out between the boards, is very interesting to me" Mimi states.
Mimi's mother, Aurora, was born in Mexico and came from an established family, her grandmother was a very refined person and her grandfather, an educator and mayor in Mexico and a business man.  With his ten children, the family had to flee the civil war and went to stay with her grandfather's relatives in Texas, who were descendents of the founders of San Antonio in 1731.  Aurora was 12 years old when they arrived in San Antonio.  Her father insisted that she attend school and learn English and she did it until age 16.
"I have the feeling that due to the fear to be sent to Mexico because of the Mexican repatriation program, we moved around frequently and we ended up in Boyle Heights in Los Angles right in the middle of a Jewish community on Evergreen Street which is very long and situated between the Pasadena freeway and Wabash Ave. where my grandparents had bought their home.  Next to them lived my Uncle Rudy and Aunt Deya and we lived across the street.  There were only five Mexican families living there at the time, our three families and two others.  It could have also been that we were there because we did have Jewish lineage. My grandmother never had anything religious at home, I never saw her with a rosary nor did I ever see a religious picture on the wall.  Speaking of ways we prayed, one day my Uncle Rudy related to me that he had seen his grandfather sitting on the floor with a prayer shawl around himself and when I asked him if he was Jewish, he became very uncomfortable.  I commented to him that I had been researching some interesting things on Judaism and that I felt it was fascinating.  The fact that we all ended up in this Jewish community could have also been that Rudy, because of his Jewish lineage, was able to break the barrier and thus allow us all to live there.  As a child I attended elementary school at Evergreen and then Hollenbeck Jr. High School and later Roosevelt High School.  I graduated from Manteca High School in the San Joaquin Valley", stated Mimi.
Her parents were divorced when she was in the 10th grade.  She was fifteen years old and her sister was sixteen.  Their mother left home and took them to Manteca, in the North Valley to protect themselves from their father.  Their mother returned to Los Angles to take care of some pending matters and to work in the manufacturing industry.  Because of her recognized experience, Adrian, one of the famous Hollywood clothing designers hired her immediately.  Mimi's father had turned into an alcoholic who was feared.  He apparently started drinking after he and Aurora were married.
"When I think of what my mother did, I know it was not a good decision on her part to leave two young girls in that small city, but God protected us because we never even had a scare all the time we lived alone", says Mimi.
Where did your mother go live?
Mother had always saved money and during the war around the end of the 1930's and early part of the forties, she worked as waitress, serving clients in their cars.  During the war my father took a job outside the city in a parachute factory and this allowed my mother to save whatever she earned .  Additionally, she borrowed money from one of her sisters in order to buy a small house.  She also went to the City Mother for some help.  I don't know if this kind of help still exists, but they used to help women that had problems.  She went and explained her situation telling them that she feared her husband and that she needed assistance.
How long did you live in Manteca?
We stayed there almost three years.  I had various jobs and one of them was working at a  Greyhound bus stop that served food, sandwiches, soups, salads, malts and sodas. during lunch, and after the games.  I was a cheerleader and after the game I served hamburgers and on Saturdays I worked in the only movie theater in town. and sometimes during the week.  I used to guide people to their seats.
"As I recall those days I am very appreciative of all that I learned, the only thing we could not do was cook.  But because I worked during the lunch period they would give me a meal even though I was on a diet due to a problem I had with my thyroid, something that was discovered  in middle school.  They treated me there and I learned to eat certain fruits and also took  medication for it.  However, when we went to Manteca, neither my mother nor I knew that I was to continue with the medication and diet.  This being the case, I had problems with my weight and I would give my lunch to my sister. Besides, we did not learn how to manage the money we earned and thus we were hungry at times.
Once at school we were told that we had to take the SAT Test and I did very well on the test such that the vice principal told me that I should go directly to the university instead of attending the local college.  The Spanish teacher helped me complete the application.  Mother was living in LA so I felt that if I were to attend UCLA I could live with her.  My sister was very talented in art so mother sent her to a school of design, Wofe's School of Design in LA.  She graduated and ended up teaching for some time there at the same school. The end result is that we all got to live together once again in LA when we were studying", Mimi states.
Were there many Latinos studying there?
No, I would say, at that time, 1951, that at UCLA there were six or seven.
Why do you think you continued your studies?  Was it perhaps of your mother's influence?
It was not because of my mother as she had asked me at the time why I wanted to study so much if I was going to end up marrying someone.  My father,  did not see any need for me to go beyond the 8th grade or on to finish high school.  Thus, neither of the two had an influence on me going on to high school or university.  All they were interested in was for me to work, to work perhaps in a store.  So, what really happened was that my maternal grandfather, the one that was in education, saw that I had good possibilities and encouraged me to continue studying.  I always admired my grandfather very much.  If I did not know the meaning of some words in English, he always had a suitable explanation.  I was impressed that he knew so much-he was well prepared.   I can think of another possible reason as to why I wanted to excel in education and that had to do with the fact that we lived in Boyle Heights among the Jews.  Everybody there aspired to continue studying.  My college-bound classes in junior high school only had two Mexicans, Rudy Medina and myself.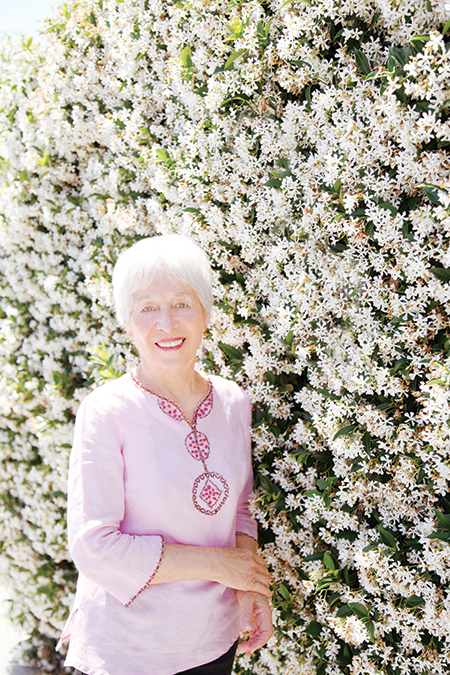 When they lived in LA and Mimi was only 7 years old, their father took the family on an outing and they ended up in UCLA.  As they walked through the campus Mimi told  her mother, "I am going to study here"… Her mother never told her this until after she graduated.  "She did not influence me in any manner shape or form.  However, when I went to register at UCLA, I stood at the top of the high cement stairs looking down on the two gymnasiums, I had a sensation that I had been there before", Mimi states.
How old were you when you registered at UCLA?  It was 1951 and  I was 17 years old.  Summer 1955, I received my BS.   I was attending a post graduate class in the summer  that included physical education and recreation.  It was there that I met my husband, Win, and from that point forward we started dating daily.  He had been discharged from the military and he was taking a class that included both Recreation and Physical Education majors.   He choose UCLA because it was the e first university to admit him.
Studying?
He had a credential in physical education and when he came back from military service, he earned his Masters.  We then moved to Northern California, at the center of the National Trinity Forest, in Weaverville, CA because Win was offered a job teaching what he wanted, basketball.  He was also a football trainer.
Were you married?
We met while taking that same physical education class in the month of June in UCLA and we got married six months later in December.  Win is a good companion and has always supported me with my work in the community.
After one year they decided to return to UCLA.  They had some funds obtained from the GI Bill (offered to military personnel to prepare their families in terms of education and housing).  While Win was finishing his Masters in physical education, he started studying physics, he had a strong background in math and science.  At the time they were living in veterans housing   located on on  UCLA. campus. Their home had a kitchen, bath and two bedrooms, perfect for the two of them.  It was there that their first son, Aury was born and later their daughter, Tawn, a month before they moved out..
"I became pregnant while I was in Weaverville.  One day my mother called to ask how we were doing and I answered that I was craving chorizo and tortillas.  A week later when I went to the post office, people in the office were wondering about what might be inside the package I went to pick up.  They commented that there was something that smelled delicious for a week!  There was no Mexican store in that town", states Mimi.
Later they departed for Richland, Washington for a year where Win worked in a nuclear energy plant.  As they were getting off the plane they saw a sign that stated: " The hottest city in the United States."  All the homes there had basements and people would sleep there during the hot summer months.  Of course, during the winter months it was extremely cold!  From Richland they then moved to Inglewood where Win had landed a job in aerospace industry.  They rented a house for a short time and soon after that they bought their first house in Manhattan Beach.
I would imagine that you were dedicated completely to taking care of your two sons and your husband.   Yes, I was with the family all the time but at the same time I was also writing.  All this took place in our home in Manhattan Beach where we lived for 12 years.  The house was very nice and the children grew up in a nice neighborhood.  We had a sunny backyard.  However, the aerospace industry entered into a crisis and Win lost his job.  He then decides to work for the military but as a civilian.  We moved to Corona at this point.
The following year Mimi, Win and the children moved to Westminster where they bought a house where they have lived to this date.  "After buying the house, furnishing it and moving in, I sat down on a easy chair in one of the rooms and as I was looking out the window, I remembered having seen this place before in one of my dreams.  Then I remembered that my mother had told me that when I was born I had a veil around me.  It is said that when one is born with a veil, it is a sign that you will have a special destiny and with special psychical abilities or good luck.  I can only think of the two events where in I experienced two precognitive incidents: when as a child I predicted that I would study at UCLA and the other where I was already familiar with the dining  room in our new house and this makes me believe that I am where I should be and doing what I have been doing" Mimi states.
Regarding their many travels and moving from one location to another, Mimi says: "Each destination brought us a unique experience.  From the Mexican culture we move on to the Portuguese and Italian cultures in Manteca.  There was an annual parade in the city where afterwards one could enjoy a meat soup served with bread for those that wanted to sit down and eat.  In Weaverville, there with the people of the mountains, I learned how to pick berries with the company of bears as they too, like berries.  In Richland there are fields of asparagus and after the workers are done picking them, residents are allowed to pick themselves and take home all they want. Then in Inglewood, my children discovered Afro-Americans for the first time.  My son, Aury asked  me, 'does that lady not wash?' The lady, very kindly, with all the love of the world, got close to him and  softly said, 'this is the way I am'.  On another occasion while I was walking with my two kids and holding them by the hand, my daughter of two years of age,broke away and ran to this strange man, as if she knew him and hugs him tightly with both her arms around his legs, leaving the Afro-American amazed and paralyzed", states Mimi.
What did you do for fun when you were children?
We used to love spending time at the Wabash Playground.   I grew up in those game settings.  I recall that once I got up early before my parents and I went to the park.  It was a public park that anybody could go to.  Once I jumped the fence to get to the park as the park was not open at that time.  My mother came to the park to assure herself that we were there and okay.  She greeted us and then returned home.  There were all kinds of games out in the open air.  There was a baseball field, a place for gymnastics, artistic activities, swimming, and much more.
Was your family Catholic?
My family did not pass on any particular religion so we grew up with no spiritual guidance.  However, I needed to find the right path.  In 1966 I went to Lee's Summit Missouri to convert myself into a Christian pastor but I soon found out it was not for me.  I kept searching in other religious denominations but I did not find what I was looking for.  In those days we were living in Manhattan Beach and my neighbor was a member of the Church of Jesus Christ of Later Saints, also known as the Mormon Church.  I helped her with some youth projects in the church.  She provided me with more information about the church and I found it to be very structured which was very good for me because I had not had that in all my life, only total liberty.  I felt that it was what I needed.  In 1967 I converted and became a member.  They suggested that I do a research on my family history.
Mimi waited to do her family history research until her children were older.  She realized that she never did know the family of her father, her paternal grandparents, she only knew his younger brother and sister, Alex and Maggie.  When she started doing her research what she found was fascinating.  She also met other Latinos who were also researching their families and Mimi felt that they should help each other mutually and there were many who were interested.  She then met formally with three people in 1986 and they formed a support group.  They were Catholic and knew how to do Hispanic Family research.
Later I met George Ryskamp , a specialist in genealogy, an attorney from Riverside who fell in love with genealogy and specializes in Hispanic, Spanish language research.. He and his wife have written books on the subject.  He organized conferences in Riverside and our group went to listen to him.  The first time there were about twenty persons in attendance and one of them, Ophelia Marquez, had a notebook of  family pedigrees In Jalisco, which she had researched.  Several of those present got close to her and were looking over the family pedigrees recognizing names and families, as related cousins, or an uncles, etc.  So I said to myself, here are twenty persons and five of them discover they are related to each other according to the genealogy that one person had researcherd.  If twenty persons connect five, just imagine how many there would be if there are hundred persons?", states Mimi enthusiastically.
She traveled to San Antonio and visited the archives of the county where John O. Leal, Bexar County archivist pointed pout where her 1750s ancestors had lived , where their house was located,.  "I felt fortunate that I was able to live in the United States, that I was allowed to be in the United States, then later I learn about my ancestors, and I discovered that we were here before them!  I become aware that my grandfather of nine generations ago was the first historian of the city of Texas.  People have to know that we have been here contributing to this county before it was formed.  One needs to work on one's genealogy for the benefit of everybody.  Discover your family history! Discover who you are! ", Mimi insists.
Mimi started researching her family heritage in 1982,  She helped co-found the Society of Hispanic Historical & Ancestral Research (SHHAR) in1986,  and it continues to grow.  Mimi is the Editor and publisher of "Somos Primos", a monthly on line magazine dedicated to Hispanic Heritage, and to encourage people to start researching their family history..  "Somos Primos" includes personal stories that give us concrete ideas of a particular period, telling us what was going on at that time.  Mimi recommends the book: "First Writes", which is a guide . on writing your family and how to pass it on as a story.  The book is written in English but soon it will be translated to Spanish.  Visit http:/www.somosprimos.com/write.htm
"If we all contribute with our personal stories, we will unite families and re-acquaint them in the process. We all have a precious story to tell but we do not know where to start.  "Somos Primos" serves as a platform to do it and "First Writes" is the guide to follow.  We do not want our story to get lost.  We do not want to be invisible ever again.  Latinos have been invisible for a long time and if we tell our true story and history, the world will know who we are", emphasizes Mimi.  And if we are destined to become 50% of the population, we should know who we are and that we are capable of leading this county and be prepared to do it", says Mimi
Writing my own personal story was for me a healing process, you can forgive your parents.  My father drank and I feared him up to the age of 45 when he died.  Once, my sister Tania and I were in  our  apartment and dad started hitting the door.  I was afraid that he was going to break it down and come in.  Today I find comfort in thinking of what he might have been going through.  My father was a brilliant man, he built our house perfectly.  Mother used to say that he would observe the contractors as they worked on other houses and would then apply the same techniques on his house.  My sister found some university text books  where my father had written brilliant comments, and he had quit school after the third grade.  He was one of the younger children of a  large family.  His father died when he was only five years old. Dad was very talented, he could play the piano and guitar beautifully.  When you put all these factors together you can understand and forgive.  Writing your proper story is an internal journey that can only make you grow and understand the un-explainable, you can forgive yourself and others in order to finally live in peace with yourself",  Mimi assures.
Among the many recognitions Mimi has had, she was named Woman of the year by Assemblyman Van Tran from Costa Mesa, CA in 2006.  Mimi worked in K-12 schools as an oral language specialist. Mimi has many talents some of which include dancing, painting, writing in various genres: poetry, books, guides for theatrical plays and puppetry.  She started dancing while living in Richland.  She got involved with the Light Opera Company and acted in Carrousel, South Pacific in comedy musicals.  She continued dancing when she moved to Manhattan Beach and was involved in community activities.  She was selected as one of the dance leads in "The King and I in El Camino College.    Learn more about Mimi by visiting:
http://www.somosprimos.com/heritage.htm  http://www.somosprimos.com/blacklatino/bl.htm
"Writing a personal or family story is a great adventure and it cures the soul.  I hope all of you get a chance to try it" says Mimi.
Translation and interpretation by Tomas Saenz
Filed Under: Uncategorized
About the Author:
Comments (0)