admin | Nov 05, 2012 | Comments 0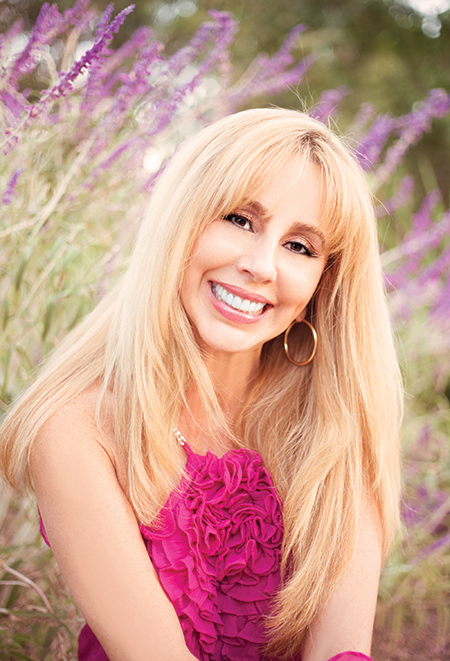 Martha Liliana Alvarez opened Dentist 4U in 2003 to serve the Orange County community, and to provide them with her more than 20 years of experience in cosmetic dentistry.
Dr. Martha Liliana Alvarez grew up surrounded by love, and at a very early age she felt a profound connection with her father and his collection of books on medicine. With perseverance at a very young age she graduated school and became a dentist in her native Colombia. Without hesitation, she left everything, her practice and affections to follow her husband with their 6 week old daughter to start anew in the United States. Martha revalidated her degree with tired sacrifice in record time, while expecting her second daughter. In 2003 Martha opened her first office in Mission Viejo with unusual optimism and faith that her business would quickly expand. Today, she has more than 4500 patients on file. In addition of being an excellent professional, Martha Liliana Alvarez connects with her patients on another level leading her clients to bring in their families and friends.
Her current dental office is full of light, with a modern design and is equipped with advanced technology, fully digitalized. Dentist 4U offers a comfortable and safe atmosphere where the patient can enjoy a movie or music, while the doctor or specialist is working and sitting in a comfortable chair that will make him or her feel very relaxed. Her practice includes specialists in Oral Surgery, Dental Implants and Orthodontics and counts with a highly trained staff, which are both friendly and bilingual.
Dr. Martha Liliana Alvarez was born in Pasto, a city south of Cali, in Columbia. She is the youngest of five siblings and grew up admiring her father for his many virtues. When she was born, her father was already an older man, he was 57 and her mother fifteen years his junior. Her older brother is Germán and is followed by Fernando, Patricia, Esperanza, and Amparo, who was 7 years old when Martha was born. Dr. Alvarez grew up as if she was the only child, with brothers and sisters much older that provided her with their utmost love and care.
"When I start high school, the family moved to Cali, there I graduated from La Presentación and continued studies in the Universidad del Valle in Cali, Colombia", she shares proudly.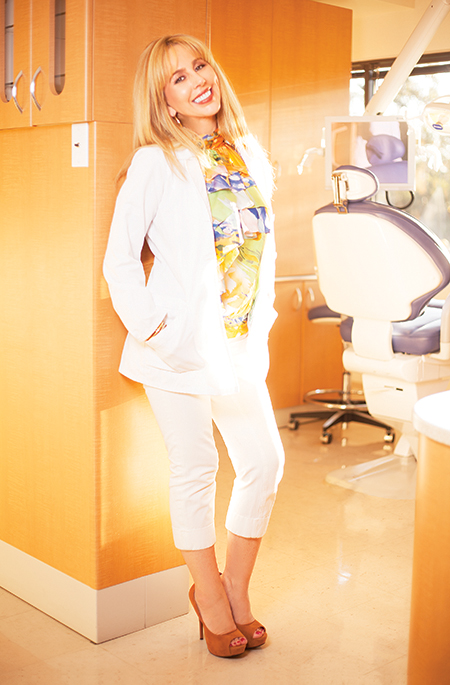 Santiago de Cali is one of the most recognized cities in Colombia. Its people, its architecture, its historic value, and recreation is what attracts all types of tourists. Cali is a vibrant city, much more at night, where the climate, the sounds of salsa and its fun atmosphere crown it as one of the more lively cities of Colombia. Martha lived in Cali for more than 20 years and regards it as her hometown.
Her father was a very illustrated man, he graduated in 1942 as a veterinarian and had in his house a very large library filled with books in several languages. He spoke five languages, he played many cord instruments, triple harp, guitar, mandolin, and more, he was a very intelligent man. "He was my hero, I greatly admired him, he was very special to me," says the doctor with love.
Talk to me about your mother
My mother graduated from high school to then devote her time entirely to take care of her family. My mom was the typical woman who watched over the well-being of everyone in her home. Today she is 86 and she has more life and health than all her children combined. I call her every week and she answers with an enviable energy: "Hello my child, how are you?, how nice to hear from you!, how are the girls?"  Her vitality is enviable. My parents had a very nice life together.
Did your siblings spoil you a lot?
It was like having seven dads and seven moms. But it did have its downfalls, my siblings were older and I ended up being alone, always surrounded by adults. It fascinated me to go to my dad's library, I had no children's books growing up so I browsed through my dad's medical books on Anatomy, physiology of the horse, the cow, in French, in German and in Latin. Those were the languages in which my father had to study his career. At that time in 1942, books were not translated into Spanish. I memorized the medications, muscles, bones, to have something to talk about with him. I sat beside him and would say "Daddy, let me tell you how to treat tetanus" -"Let's see, how is it treated?, he asked. "You have to give 5 mg of I don't know what, some more milligrams of I don't know what, and you have to wait four days and then you do this or that to the patient", I said "seriously, tell me". He looked at me and laughed because he knew why I was doing it.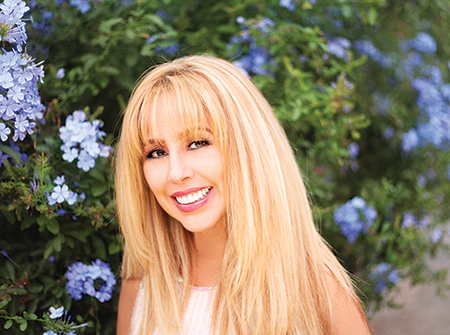 Do you have memories of your elementary school?
I do have a lot of High school memories but not a lot from elementary school, I attended it in Pasto, nothing major. I have great memories from Cali where I have great friends and beautiful teachers, I studied at a nuns' school. In high school I was very boring, the best student, I spent my recesses at the school library rather than playing outside. In the last year I was elected school president, so I had to give the graduation speech. It was an honor that I still cherish. I was also president of the school newspaper, I would report on the news and take photos, I was very active. I have precious memories of that time of my life.
"Earlier this year we came together to celebrate our graduation anniversary, we were like 60 students. It was a pride to see them all so beautiful, elegant, and happy. Listening to their stories, it was very rewarding. On Facebook 150 photos of the whole group were posted, and the comment read, "Everyone looks so good". Everyone looked great and so full of life, that's why I love Cali so much, Cali gave people life, joy, a great education and most importably job opportunities', she says happy.
Why did you study Odontology?
My destiny was to be a doctor because all my life I prepared for it, at 17, I start seeing doctors going 48 hours without sleep, 72 hours without sleep, and I depend on sleeping to be able to function. When I realized that, I reevaluated everything and told to myself, What? My God! I'm not going to be able to take care of anyone. So I decided to be a dentist. In my house that was a shock because everyone expected me to become doctor. "You'd told me that you'd be doctor", my father would say. Everyone looked at me perplexed. -"Daddy, you know I cannot stay up late, that I enjoy my sleep, I promise you I will be a good dentist." They supported me and I began my career immediately in Cali, at a very prestigious university, the University of Valle, the schools expectations are extremely high. My dad was a professor there, and founder of the School of Zootechnics, he was a pioneer in the artificial insemination of animals. One of the benefits offered by this University is that if your parents were instructors, your studies are free. I finished my career without paying anything. Here I learn dentists start their careers with enormous debts, $250,000 or more, I was extremely fortunate.
How old were you when you graduated?
Twenty-four and immediately opened my first dental office where I work for 10 years, then we moved to California.
Wait a minute, tell me about the romance first!
I was done at my office at about 7 in the evening, went to the gym and then to the bar with my niece Ana Jimena, my sister's eldest daughter, we were almost the same age. We would go all the time, the bar was called Adagio and it was located in a very nice neighborhood called El Peñón. My niece Ana wanted me to get married at all costs and one day she tells me: "Martha, this man has just arrived from Bogota, he is a very renown engineer and a classmate of my boyfriend, called Paulo Andrés Martínez-Cleves and you will love him!". At the time, I was in a relationship with an Italian, and Paulo with a girl in Bogota. One day I was at the bar with my boyfriend, a good Italian boy but very spoiled, when Ana Jimena whispered into my ear that Paulo had arrived and I ask, "Where is he?" when I see someone with a wide smile directly coming my way. When he introduced himself, he said, "So you're the famous aunt!" Beside me was my quiet boyfriend. Paul sits on the other side and begins to flirt.
Paulo Andrés was an engineer at a TV station in Bogotá, and was later offered a great incentive to work in another company in Cali, which he accepted. Paulo moves and leaves his girlfriend in Bogota to begin a new chapter in his life. Ana Jimena gives Martha all the details of Paulo's new job. With her desire to see him again she visits her best friend Kitty, and asks Kitty to come with her to see the engineer she had met at Adagio a month ago, "I only spoke with him once and I liked him, and I wanted to see him again. I wanted to know more about him", she said.
When do you see him again?
I convince Kitty to take me to the TV station where Paulo Andrés works. He supposedly was leaving work at 6 so I thought I would bump into him at the entrance of the TV station, and I would say, "Hi! What a coincidence." We are dressed up, I'm wearing a miniskirt that I still have, high heels, I'm tan, my hair was dark and with curls, I looked very elegant. We got out of the car and in that second a cloud burst against another and torrential rain starts pouring on us. Cali has a tropical climate, it pours without a reason, it is quiet and suddenly a big storm drops. We were both soaked! Kitty turns to look at me and I look at her, and we both laughed without control. We ran to the entrance for shelter, we reached the front desk where a world of employees were thronged by the storm. Desperate, Kitty tells me, "And now, what do we do?", "Well, just ask for him!", I said determined. Kitty asks for the engineer Martínez and the doorkeeper replies: "Who's asking?", I give my name, and when she is back she says: "it doesn't ring the bell for him", and Kitty and I burst out laughing surrounded by all that crowd. But, Paulo was intrigued and came up to the entrance and when he sees me, he says "Aunt!, you're soaked!, he shows us to his office and he dries me up with some small towels. The romance started right there.
What is it that you most enjoyed at the start of your relationship with Paulo?
Going out –rumbear. Adagio made a living from us, we went there every day. We spent every day eating the Colombian typical goodies and drinking rum, it doesn't matter if it was Monday, Tuesday, Wednesday, Thursday or Friday.
"Before I got married I lived at home with my mom, I was 30 years old. My dad had died on the day I turned 21. I think he sensed my anguish of losing him when I was little, and he said, 'Don't worry'. I cried for years, I still speak of him and get emotional. The relationship between Paulo and my mom began as a bumpy road. Paulo Andrés used to arrive and say, "Where is my wife?," my mom looked at him pop-eyed. Paulo's demeanor was strong, he was in command, and my family was very conservative. He has self-confidence, he is very spontaneous, so my mom would try to stop him and said: 'Just a moment, the girl leaves this house married, so no Sir!, here we traditions'. One day I said, 'Mommy I love you, but I don't want to disrespect you, I want to get an apartment to be able to live my life'. It killed her but I left. I lived in an apartment alone for the first time. It was a spectacular year, I spent it preparing for marriage", she says happily.
The doctor has among her patients, a skinny girl, recently arrived from the country side, who awakes in her great consternation and wishes to protect her. When the doctor asks her what she was doing, whom she was living with, suddenly she offers the girl to live with her in her small apartment where she eventually ends moving in. She accepts, and this is how Martha meets Francita, her children's nanny, she was 16 then and last week she turned 30. "Since then until today, Francita accompanies me and is part of our family," she shares.
The doctor got married 2 years after dating Paulo, she continues to work in her dental office, gets pregnant with her first child, Sofia, and when she is 8 months pregnant, Paulo delightedly shares that he took a brilliant job at Odetics Broadcast in California, a very important company and that they'll move in a month. They sell the clinic in Cali, Sofia is born, and the family arrives in this country with a baby six weeks old, and eight suit cases to live in a hotel for three months in Anaheim. After four months they move to an apartment in Newport Beach where they live for two years and where their second daughter, Andrea, was born. Already more settled, they started renting a small house in Irvine and finally in 2004, they bought their first home in Ladera Ranch where they currently live.
How was the experience arriving to this country?
Paulo travels from Europe to Singapore, I was locked up in the hotel with my baby, not knowing anyone, I felt desolated. Paulo, aware of my frustration, tells me to take a break and go to Colombia for a month. Arriving in Cali I swore never I'd never return. However, my brother Fernando gives me the good news that in California, I could get the license to practice my career. We informed ourselves very well and I learned that the first two courses, out of four, I could study in Bogotá but I had to pass them in the United States. Back to life and full of expectations, I give the good news to Paulo. He rented an apartment for me in Bogota, near the school I had to attend. With Sofia, my mother and Francita we installed. I took my two exams in Puerto Rico, because it is American territory, and I returned to California to complete the other two courses and exams. The third one I studied at UCLA and the fourth, in the University of the Pacific in San Francisco.
"I got my license in 15 months, perhaps, this is the greatest achievement of mine."
"When I got the license I worked one year in a dental office to learn the system in this country. That year I was expecting Andrea, my second daughter, always in high heels, with my big belly, I learned everything one should know to open my own office. 'Who will be your patients?', Paulo asked, and I would reply: 'Your coworkers!, pass the business card, there are 1500 people!' Paulo goes along with me, we are the same, we are not afraid, we got a space and opened in the city of Mission Viejo, in southern Orange County". Mauricio Sornoza, Paulo's coworker, is one of the many who became her patients for her first office, and all his family, his children and grandchildren, are currently her patients.
Dr. Alvarez and her husband Paulo are business partners, he is the General Manager of Dentist 4U and manages the seminars the doctor gives in Colombia. Paulo also runs MC Consulting Latin America.
What is your next goal?
I want to see my office flourish. There is the possibility of creating a franchise of Dentist 4U, on my radio station callers wonder when there will be an office in Los Angeles, Riverside or San Diego. In addition, I'd like to give lectures on Odontology, it has been two years now since I gave seminars in Colombia on Cosmetic Dentistry, which is what I like, we discussing Lumieers and Snap-On Smile techniques, two technologies that were not known until we introduced them in Colombia. My husband Paulo manages the business and I'm the guest speaker. That's my dream, to teach, that's why I have my program on the radio, I would like to be on TV, to reach a larger audience.
How long have you been on the radio?
Three years now, it is a weekly one hour program, presently on Fridays at 2 in the afternoon on 690AM. I cover dental topics and the audience calls me with questions and concerns. It is a program to help the community. I would like to do more for them. I had a program on Univision radio, and we're looking at the possibility of having a segment on television. Another TV channel interviewed me as well recently and offered me space on their channel.
What are your hobbies?
My daughters. They are very independent, to see them growing up, that is my hobby. I love traveling, reading, dancing, cinema and the theatre. I love life and all the opportunities life gives me to share with others. My happiness is to share my life with others.
Martha has two daughters, Sofia who is 12 and Andrea who is 9. "Sofia is very much like my dad, she loves music, she excels in school. She takes a 600 pages book at 4 in the afternoon and at 2 o'clock in the morning she says, 'I already read it!'. She has an impressive concentration and maturity for such a young age. Both of my daughters practice horseback riding. Sofia just qualified in 11 categories in the finals for the Orange County Show Horse Association (OCSHA). My second daughter Andrea is a blessing, they are very different, but this little girl follows the steps of her older sister. She has her sister as an example to follow, as her hero."
"I didn't know that through my hands and what I know, I could help so many people. What I like about my career is not the money or what one can do with it, but seeing people every day, to give them a hug, give them my support. You don't know how many people come here to get comforted. People in this country die of loneliness, and they come here looking for me because they need comfort in the way they are approached. When they see a doctor that gets close, who is a human being caring for the other, they are surprised. That's the relationship I have with my patients here, and why my office is different from all the others, simply for that reason", concludes Dr. Alvarez.
Filed Under: Uncategorized
About the Author:
Comments (0)