admin | Jul 12, 2011 | Comments 36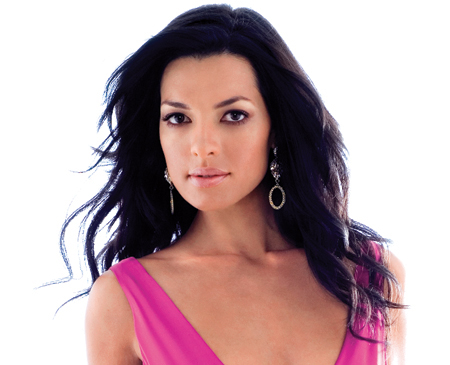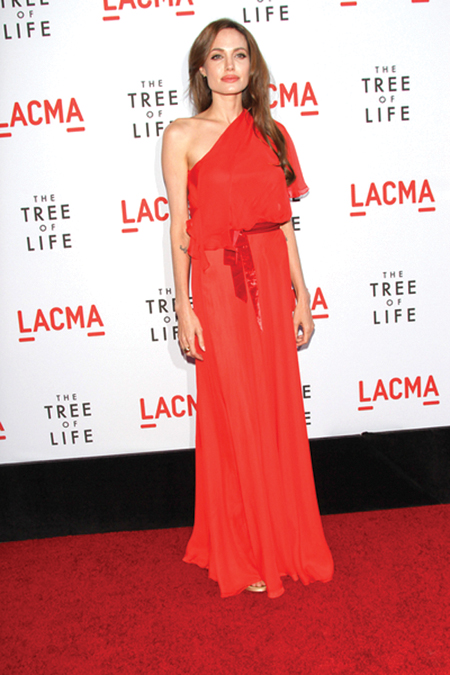 Hoy me levanté en una ciudad de Latinoamérica donde no suele hacer temperaturas tan altas en verano. El DF está caliente, húmedo en las noches y no es costumbre.
Puse en mi librería musical Karen Elson "Cruel Summer" la canción perfecta para un día de casi 40 grados en una ciudad de cemento que, quizás, se parezca a la tuya.
Qué nos ponemos para estar frescas, cómodas y elegantes a pesar de que quisiéramos estar en una playa desértica en bikini, banda de rock en vivo , con nuestro chico, bajo la palmera y un agua de coco helada.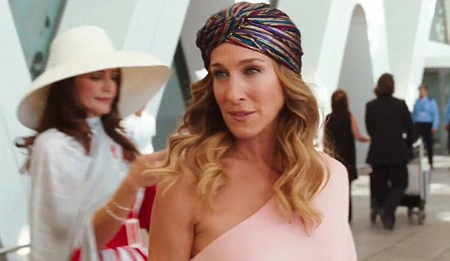 Volvamos a la realidad. Te propongo 5 esenciales de este verano:
1. Demin: Shorts- bermudas- enteros- vestidos camiseros- en telas de demin suaves de verano. Los puedes usar con sandalias bajas o con tacones WEDGE o taco chino.
2. Pantalones anchos de lino o algodón: Es un look retro de los años 30 y 40. Con blusas a rayas marineras o con lunares. Si te animas usa un turbante en la cabeza. Con balerinas o con tacones. La diseñadora mexicana Michelle Torres (@michtorresblog) presentó una propuesta de estos pantalones fabulosos con buen corte y en una paleta frutal de colores.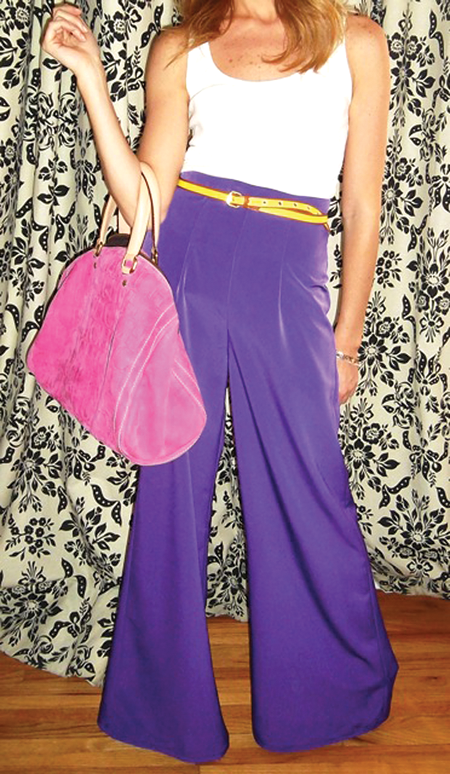 3. Túnicas: Vestidos cortos o largos de un solo hombro en naranja- amarillo- y colorado o animal print en tonos de azules, lila o verdes. Para el día y la noche un look femenino y siempre vigente. La Superestrella y mamá Angelina Jolie de la mano de Brad Pitt, encendió la alfombra roja del estreno de "Tree of Life" en un vestido colorado de Jenny Packham, sexy, femenino y absolutamente "Jolie".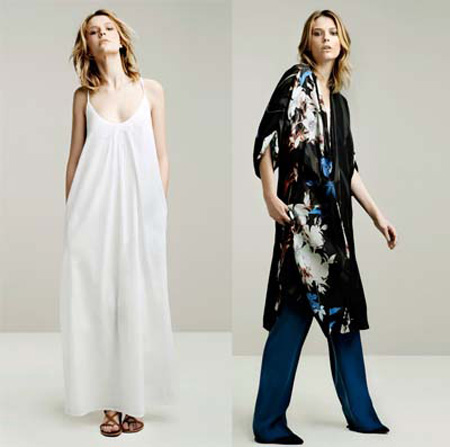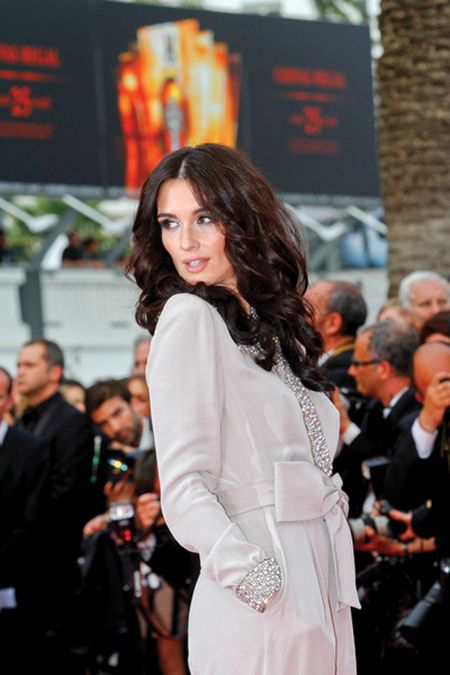 4. Kimonos: la casa ZARA tiene una opción increíblemente chic y a un precio encantador. Kimonos, solos o con pantalones. Un look de los años 20 que está de regreso y que será eternamente una pieza fundamental es tu guardarropa. Con aires orientales y un abanico de la abuela, serás una geisha en la ciudad. Anímate a los labios morados o rojo fuego.
5. Jumpsuit- Monos- o enteros: Para el día y la noche. Desde telas en demin, algodón, o seda a trajes de alta costura bordados en cristal de roca y lentejuelas es un Must del verano 2011. La actriz Paz Vega en la alfombra de Cannes lució radiante y moderna. Jennifer Lopez deslumbró con un jumpsuit color carne o nude de Michael Kors, bordado en cristales que quitó la respiración. H&M,TOPSHOP, ZARA, MANGO son algunas de las casas que hicieron propuestas para un público masivo.
Pero cada uno de estos LOOKS se sentirán aún más en tu piel si los habitas. Juega con accesorios desde zapatos, bolsas, sombreros, turbantes y joyería.
La modelo y cantante Karen Elson diseñó para NINE WEST una colección inspirada en sus zapatos, bolsas y accesorios vintage favoritos. El resultado en las tiendas NINE WEST.  Me encantaron las botas cortas de tacón bajo para vestidos blancos tejidos o de broderie, con camisas largas en blanco y un blazer, que es otro compañero de ruta para esta temporada.
También la diseñadora francesa Sophie Theallet presentó una mini colección para Nine West que aún puedes conseguirla on line.
Los Sombreros Fedora que Brigitte Bardot inmortalizara en los  60 y que hoy Kate Moss, Las hermanas Olsen, Nicole Richie, o Claudia Schiffer usan de sol a sombra, son un complemento que debes tener en cuenta a la hora de completar tu look. En las tiendas vintage los conseguís a precios irrisorios.
Y finalmente, la cereza del pastel: La joyería. Quizás es lo más difícil de combinar con el traje que lleves, porque si te pones de más serás arbolito de navidad, pero si no te atreves a usar nada, el look será flat, aburrido y quedará un pendiente.
Dos de mis diseñadoras de joyas favoritas se lanzaron en mayo al mercado masivo. Con colecciones absolutamente inspiradas en su esencia como artistas, BY THE STONES (@bythestones), lanzo "BOHEME" junto a HSN el canal de shopping más importante de EU, sus piezas más emblemáticas y a un precio que no podrás decir que no; y PAMELA LOVE imaginó para TOPSHOP una colección absolutamente metafórica, inspiradas en las leyendas y mitos americanos del western, plumas, turquesas, plata y oro para una mujer femenina pero con carácter que no teme vivir un día de ensueño.
Las cartas sobre la mesa, una limonada con hojas de yerbabuena, y hasta la próxima!
Candela
Filed Under: Moda y Belleza
About the Author:
Comments (36)