admin | Nov 28, 2012 | Comments 0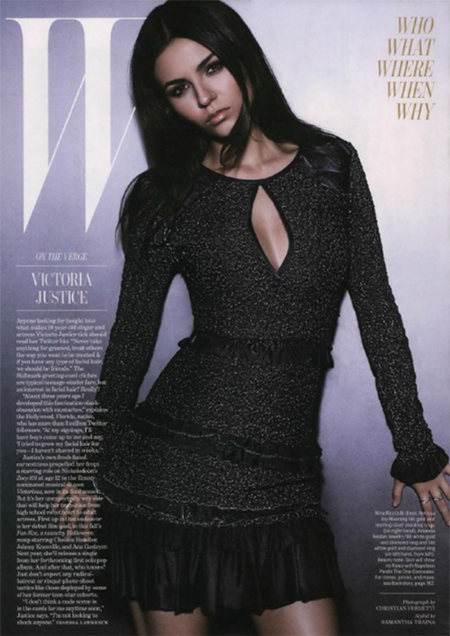 Victoria Justice looks stunning in the latest issue of W magazine. Dressed in Nina Ricci the latina Nickelodeon star spoke with the magazine about her hit show Victorious and much more.
Filed Under: Entertainment
About the Author:
Comments (0)
Leave a Reply
You must be logged in to post a comment.