admin | Nov 23, 2010 | Comments 0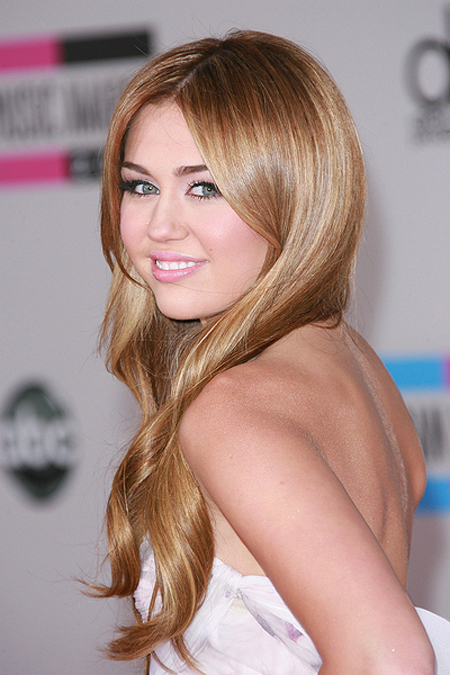 By Natalia Fedner, guest reporter for Para Todos
The 2010 American Music Awards at the Nokia Theatre in Los Angeles was the place to be Sunday evening and Para Todos was there to capture it all! The red carpet was star studded and metal studded?with several songstresses, including Ke$ha and Nicki Minaj, showing up in metal bedecked outfits. Lady Gaga, although noticeably absent, had clearly left her mark on her fellow celebrities outfits.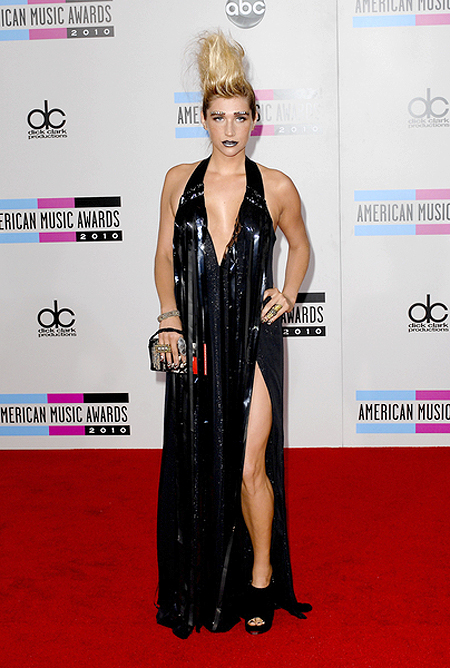 As the beautiful people whirred by on the carpet rojo, we were able to grab the attention of some very coveted singers and celebrities, including Nicki Minaj. We asked her what her favorite color to wear is?and with great exuberance she shouted ?Pink!?? (No wonder – her album ?Pink Friday? just hit the shelves). Juliane Hough, better known as Ryan Seacrest?s girlfriend, was transformed into a 1930?s Hollywood Siren for the night. We asked her which designer was responsible for this incredible look.?Marchesa,? she told us with a charming smile.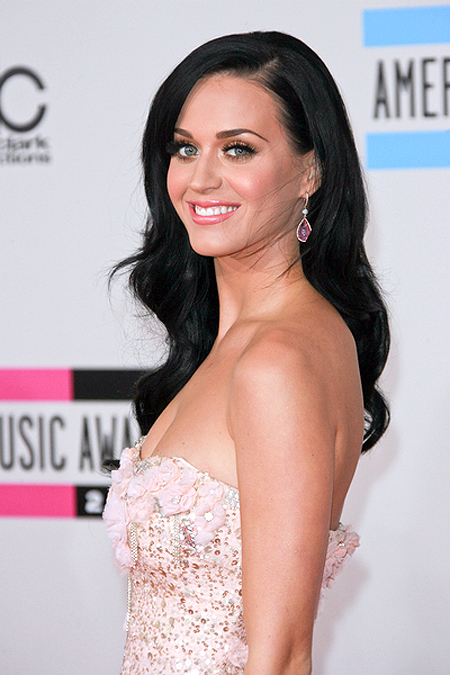 The carpet wasn?t just full of fabulous fashions, fabulous designers abounded as well! We had a little chat with Project Runway designer and finalist Michael Costello about his thoughts on fashion and music:
PT: Is there a Latina singer that you think has the hottest style?
MC: (with a knowing smile and nod) Shakira. I just love her. She can pull anything off, from a onesie to a cut-out snuggie, she could wear pretty much anything. And she looks beautiful when she does. I love Shakira. I heard she?s going to be here tonight.
I?m just going to be out of my mind. Overwhelmed.
PT: Is there any advice you have for curvier latina women. What to wear? What not to wear?
MC: Embrace your curves. Stretch is not really always your friend. Look for pieces that are a little more structured. Little more heavier fabric. Frame your curves. Make sure you pick out dresses that hit you in the right areas.
Perhaps one of the coolest moments on the red carpet, was seeing the Backstreet Boys and the New Kids on the Block walking together. We caught up with A.J. McLean of the Backstreet Boys (and of Latin heritage) on the red carpet, and asked him the question of the night:
PT: Who do you think is going to win Artist of the Year?
AJ: You know what, I gotta go with my girl, Gaga. But Katy Perry is a close second. Everyone?s gonna leave here a winner regardless.
Gaga, gaga, gaga – from fashion to music, everyone is definitely gaga for Gaga.
The Dancing with the Stars dancers were also out for the evening, promoting their show. When Yugoslavian ballroom dancer and cast member Tony Dovolani was asked what he thought about Bristol Pailin, he had nothing but good things to say about her ? saying: ?She?s the one that showed the most amount of improvement. She made it to the final and she deserves to be there.?
When the beautiful and funny, Karina Smirnoff, came our way, we asked her who she thought was sexier, Christina Aguilera or Shakira. ?Shakira!? she said with great enthusiasm. And then proceeded to mention that she was so cold, her nipples had run away from her, back to the car! Oh, Karina!
Well, this started our impromptu Christina Aguilera vs. Shakira poll. It was clear that both Karina and Michael were in love with Shakira. Sex symbol, Jenny McCarthy was practically drooling when she told us Shakira was her favorite. And our favorite Project Runway designer, Michael Costello, had already gushed about her like a little school boy.
But the Shakira love didn?t end there. We had partnered up with Perez Hilton reporter, La Coacha for the evening. (She too was dressed to impress- wearing a dress made of spray painted, audio cassettes and neon beads!). We asked the?life coach to the stars?? for her insights into the evening. And guess who the first person she mentioned was?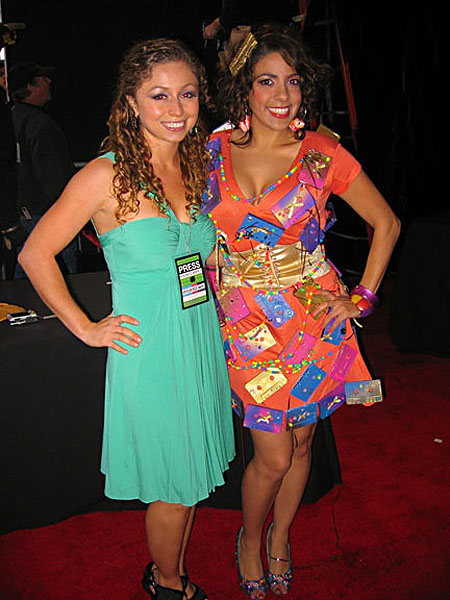 PT: Is there a specific Hispanic singer you are looking forward to seeing this evening?
Coacha: Shaaakira! Shaaakira!
PT: Why?
Coacha: I wanna sing ?Loca? to her.
PT: Who are you rooting for to win an award this year?
Coacha: The Black Eyed Peas
PT: Eminem, Usher, or Bieber? Who do you predict is going to win the Favorite Male Artist award?
Coacha: Oooh. I don?t know. I?m not a Bieber fan?[and then La Coacha ran off to get her own scoops!] .
The 2010 AMA?s was an evening filled with memorable moments and glamour for Para Todos magazine, but perhaps the single most memorable part of the evening, was a comment made by the inspirational figure skater, Johnny Weir (who was the presenter of an award near and dear to our hearts, the Favorite Latin Artist award which Shakira proceeded to win!). He shared these words of advice with us and children everywhere:
?Never ever, ever be afraid to fall down. Because it?s how you find yourself, your character, your strength.?
Filed Under: Entertainment • The latest
About the Author:
Comments (0)