admin | Jun 28, 2012 | Comments 0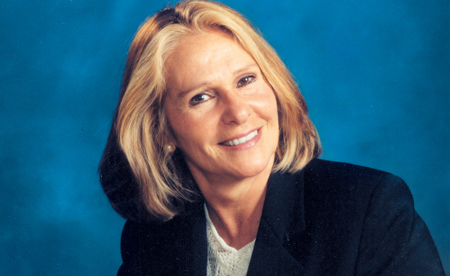 Energized by the arrival of summer, we are ready to enjoy longer and more luminous days, more outdoor gatherings, more time to play and have fun with family and friends.
Already in June and the wheel of economic progress does not turn. Well-established companies do not create jobs because they have no customers in sight, unemployment is massive, the decline in household income is a reality as the loss of value of their homes, forcing almost all to buy only essentials. I hope the Government will act to help boost demand, put people to work so that the economy starts moving.
Young people aged 18 to 29 in the US, have suffered the negative impact of unemployment and lack of opportunities, especially in the Hispanic community. Today more than ever it is imperative to have the ability to be flexible and creative, to observe the current market with objectivity and to identify what is needed, when trying to position in the flow of new training, jobs or careers. Come to colleges or centers of study and ask for advice on future courses and promising occupations.
The entire country has its eyes and expectations on us, whether as consumers or professionals to address or work in companies and industries of the future.
In April 2012, the Census Bureau reported that in 2011 more than half of all children born in the United States last year corresponds to minorities, and the 16.7% of the US population is Hispanic. Gerardo "Jerry" Ascencio,  President of the National Association of Hispanic Real Estate Professionals (NAHREP), reports that 11 per cent of all those who buy houses for the first time are Hispanic. This means an increase of 38% over the figures of 2010.
This segment is listed as the "Growing Hispanic Megamarket".
But, this "megamarket" is not realizing that it needs training and it should study to succeed. Secretary of Labor Hilda Solis insists Hispanics should take advantage of trainings offered by centers, colleges and universities in order to succeed. The country faces a serious problem by the lack of talented qualified Latinos in the fields of science, technology, engineering and mathematics. Visit www.shpe.org, approach the Foundation at its headquarters in City of Industry, Los Angeles. Get informed, benefit yourself, your child, or your friend or neighbor. The country needs you. The country needs Hispanics to be the next generation of innovators.
Use a bit of that energy that brings the summer to alert more parents and youngsters, as they are playing in the park, on the good news that if one studies one succeeds, that there are wonderful opportunities to achieve this, and make the wheel of economic progress turn thanks to our contribution which ultimately will benefit everyone.
Filed Under: Uncategorized
About the Author:
Comments (0)