admin | Apr 11, 2011 | Comments 0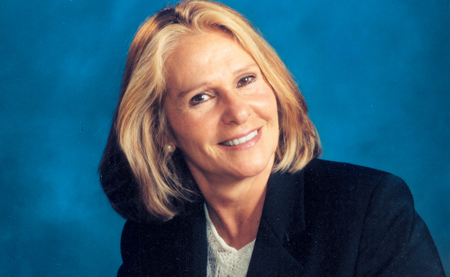 April and May are brilliant, colorful, and impregnated with fragrances the earth regales us and offers us a show for our most profound enjoyment.
In April Christians commemorate the Passion, Death and Resurrection of the Christ which is celebrated every year on different dates, due to its being an astronomical event. This year Holy week begins the 17th of April with Palm Sunday and ends the 24th of April, with Easter Sunday.
I enlist you to help more Hispanic children succeed by studying a career at CalState Fullerton. Participate with the scholarship program for that university. We, the Hispanics are today a large majority in the country, but the quality of this majority does not stand out; it has neither voice nor vote because we are not an educated community and therefore not solvent. This all changes once there is an education. Let's support those young people who show an inclination for an education so that they may continue with their education and when they graduate may employ many of their equals. CalState Fullerton is the second university in California because of the number of Hispanic students educated in its classrooms. Show your support also so that this number of successful students may grow with your generous contribution.
May brings us the 5 de Mayo, a symbol of Mexican unity and patriotism, an event commemorated with the battle of Puebla against the French. Here people don't know much about this history, but the fiestas for the 5 de Mayo palpitate in every corner of the American territories with mariachis, folkloric dancers and delicious Mexican foods for our culinary enjoyment. PARA TODOS invites you to visit our booth on Fourth Street in Santa Ana on Saturday April 30 and Sunday, May 1st from 11 AM to 9 PM. More than 150,000 visitors are expected that weekend where the entertainment includes talented artists which were included at the pinnacle of the Billboard Latino such as Fobia, Maldita Vecindad and even winners of the Grammy.
There will be games for children, delicious foods and a lot more. The fiesta is celebrated in San Clemente on Saturday, May 7 from 12 to 6 PM at the Max Berg Plaza, in front of Las Palmas School. Enjoy these spectacular community events where Latino pride, delicious foods, and artists will please your entire family.
I invite you to read Manny Padilla's story. He is a well-respected member of our community and he bases his message on having a good education and being committed to those obligations accepted. Through his long life of community service, he gives us sage advice so that we too may succeed in our lives, as humans and as professionals.
The entire world seems to be in a crisis, injustices and cruelty abound. Many predict the end of the world for 2012, but many others talk about the change of conscience in humanity. They ponder more intuition, more solidarity, more compassion in order to live on a better plane and where material values don't rule our lives, but rather human values of goodness and equanimity. I confide in that the craziness of the Libyan leader, Gadhafi; the tsunami and its effect on Japan; the blind, fanatical anti-immigration laws will come to an end, and that goodness, justice and comprehension will reign among us at last. But for now, let's enjoy the gifts showered on us by nature, pleasures that no one can deny us.
Silvia Ichar
Publisher- Para Todos magazine
Interpretation by Peggy Edwards
Filed Under: Editorial
About the Author:
Comments (0)