admin | Sep 07, 2011 | Comments 1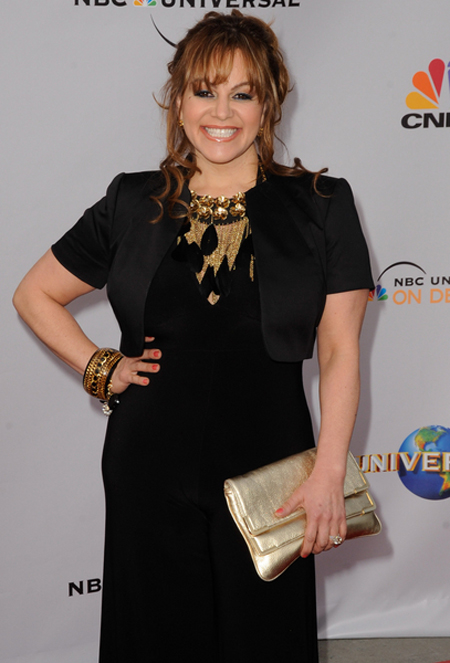 Nobody could have done what Jenni Rivera did on Saturday night at the Staples Center better than her. She entered the Staples Center in Los Angeles on Saturday (Sept. 3) brimming with surprises as the first female regional Mexican singer to perform at the venue (home of the Lakers) in front of more than 10,000 people. These were not fans, but worshipers who held on to every single note. They stood danced country-style, screamed and mouthed the lyrics of dozens of ballads in themes of love lost, cheating men, romantic escapades, survival and empowerment. The unforgettable night was full of surprises and a couple of special guests on stage. The first guest to join her was Olga Tañón who performed "Basta Ya"/"Enough with Jenni.  The song, written by singer/songwriter Marco Antonio Solis, was Tañón's first major hit in 1996 and in recent days Rivera, too, released the song that is firing up radio airplay. It is about a woman leaving a man who doesn't love her .Alejandra Guzmán joined Jenni later on in the evening to sing "Hacer El Amor Con Otro"/"Making Love to Someone Else." " Then Rivera left for a quick change in attire while Guzman performed a banda version of "Eternamente Bella"/"Eternally Beautiful." Throughout the night Jenni sang more than 40 songs accompanied with her banda, an all-female mariachi, and a norteño band.
Rivera also recently renewed her contract with Universal Music Latin Entertainment/Fonovisa and will release two albums on Nov. 22.
By Susan Ameri 
Filed Under: Entertainment
About the Author:
Comments (1)