admin | Dec 03, 2012 | Comments 0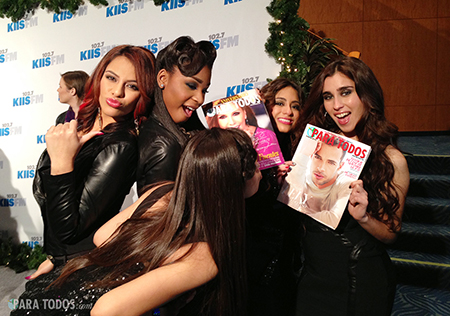 We caught up with the girls from Fifth Harmony at this past weekends Kiisfm Jingle Ball. The group shared the highlights they have had for 2012 and what they are looking forward to next.
The video cannot be shown at the moment. Please try again later.
Video by Roxanna Ameri 
Interview by Susan Ameri 
Filed Under: Entertainment
About the Author:
Comments (0)