admin | May 30, 2012 | Comments 0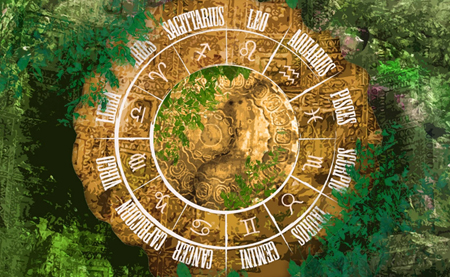 LAURIE A. BAUM, MSW, is a licensed psychotherapist, professional astrologer, and psychic counselor in private practice in Encinitas, California. Laurie was named one of the "100 Top Psychics in America" by the book of that name. Laurie has more than 20 years of counseling experience, she blends the ancient wisdom of astrology with traditional psychotherapeutic techniques to help you see the patterns at work in your life. An astrological consultation with Laurie will show you the most positive direction to take. Call her at 760-753-7676. www.lauriebaum.com
ARIES (March 21 – April 19)
Mars, your planetary ruler, will be in Virgo until July 3, 2012. Under this long-term astrological influence, you will have great success when you focus your energies on improving that which already exists rather than trying to create anew. Build upon what you already have and make improvements there. You will have greater success initiating the kinds of new projects that create the excitement you crave later this summer. In the interim, give some time to enhancing your health through diet and exercise. And pay attention to details. There is a small piece of information that will make a big difference in your future.
TAURUS (April 20 – May 20)
The love planet Venus, your planetary ruler, will be in the dualistic sign of Gemini for an unusually long period of four months, beginning April 3 until August 7, 2012. Venus usually spends one month in each sign of the zodiac. Its prolonged sojourn in the sign of the twins, due to the retrograde motion of Venus from May 15 to June 27, will intensify your focus on all things that come in twos – you may be in two important relationships at once, you may be choosing between two alluring purchases, or you may be trying to accomplish two things at the same time. A person with whom you've had a fascination in the past will return. Rely on Geminis to brighten your day. They will show you the other side of the story.
GEMINI (May 21 – June 21)
A solar eclipse in Gemini on May 20 will spice up your life and help you create something new that did not exist before. Think about what direction you would like your life to go and pray for positive support from the universe for your efforts. A similar eclipse occurred in Gemini in 1993. You will be able to experiment again with a concept you were considering 19 years ago. Growth opportunities from this experience will abound. But the concept or lifestyle choice you introduce will only be a catalyst to something otherwise short-lived. A second eclipse – a full moon lunar eclipse – will occur on June 4, will bring someone new into your life who will alter the course you thought you were going to take. This second choice is the one to take.
CANCER (June 22 – July 22)
The full moon on April 6, Good Friday, will help you see the other side of a situation you previously saw only from your own point of view. Stay open to new possibilities and new perspectives. They will bring great benefits to you. Information that you previously dismissed also will become important. The full moon in Taurus on May 5 will help you focus on a friendship you value. Show your appreciation for this person. A powerful new moon solar eclipse in Gemini on May 20 will awaken memories from the past through your dreams. Cultivate objectivity so you do not become carried away or engulfed by the images that drift through your subconscious mind. A full moon lunar eclipse on June 4 will temporarily shake up a relationship you depended upon. But all will be healed when both partners get onto equal footing and the relationship comes back into balance. Use the days leading up to eclipses to become balanced within yourself through deep breathing, yoga, and brief periods of meditation. Acts of loving kindness and compassion help you to attune to the loving rhythms of nature during the spring season.
LEO (July 23 – August 22)
A series of eclipses – on May 20 and June 4 – will bring new friends and romantic partners into your life. Enjoy the new influences for the next six months, and be prepared for a new set of people to enter your life under the next set of eclipses in mid-November. The presence of loving Venus in Gemini from April 3 to August 7, 2012, will put you in contact with friends from the past. Seeing an old acquaintance in a new light is strongly highlighted during the spring season. Be on the look-out for creating new opportunities by contacting people you already know. The growing light of the sun will give you energy you need to enjoy the people you love.
VIRGO (August 23 – September 22)
Venus in Gemini from April 3 to August 7 will compliment your efforts to see situations from multiple points of view. While it sounds like that could initially be confusing or could shake up your organized world, it also will help you to relax your focus and allow in new – and important – influences. You have a strong intellect and a quick mind. You usually figure things out before everyone else. But, the downfall of such mental acuity is that you may miss other kinds of emotional or sensory information that would otherwise mold your opinions. Allow alternative influences to shape your thinking. This will give you some time to relax and let go of worry.
LIBRA (September 23 – October 23)
While the love planet Venus, your planetary ruler, moves through Gemini from April 3 to August 7, you will have a desire to travel to a faraway place – either in your mind or in reality. Any opportunities for a long-distance trip will bring you positive results – meeting new people, connecting with old friends from the past, or in having enriching experiences while you learn about a new culture. Venus typically spends one month in each sign of the zodiac. This spring and summer, Venus will spend four months in the sign of the twins due to the retrograde of the love planet. This will highlight communications, travel, commerce and an openness to exploration and adventure. Think strategically about all of the opportunities that will be presented to you so that you will be able to maintain the balance so important to you.
SCORPIO (October 24 – November 21)
The solar and lunar eclipses that will grace the skies on May 20 and June 4 will help you re-think decisions you made late in 2011. During the final weeks of the past year, you made several commitments in your mind and it is time to un-do them. Better opportunities will present themselves during the spring and summer seasons. The full moon in Scorpio on May 5 will bring a love interest into your sphere of influence. Jupiter, the planet of luck, in your opposing sign of Taurus until June 11, will help attract what you need.
SAGITTARIUS (November 22 – December 21)
You will meet people who are important to your future under the influence of a lunar eclipse in Sagittarius on June 4. June is the month to pay attention to and cultivate relationships with the new people. Distractions will arise in the second half of 2012 that will make it more challenging to focus on relationships. Set your priorities prior to June 11 and you will be able stay on track. Otherwise, you may feel you are pushed off course by other people's desires or their tantalizing suggestions that you follow their way. Stick to your strategy and your own path.
CAPRICORN (December 22 – January 19)
The retrograde of Saturn, your planetary ruler, until June 24, will make it easy for you to reconsider actions and decisions from the past. This is a good time for a course correction. After June 24, you will be called to complete a project and then take steps in a new direction. You are a methodical soul, so take practical steps and study your options before you systematically take action to build the foundations for your next step. Consider deepening an important relationship or letting go of one that is keeping you on the surface of your consciousness. There are depths within you that you are ready to be explored.
AQUARIUS (January 20 – February 18)
The passage of your planetary ruler, Uranus, through the fiery sign of Aries will enable you to make big changes so you may follow your dreams and passions. A new influence that did not exist a year ago is having a great impact upon your life. This is a year of dynamic change for you as you explore new possibilities and set the foundation for a new direction in your life, one that is unlike any you have experienced before. It is important that you pick a previously unexplored avenue to explore as the energy for dynamic change is strongly featured in your astrological chart. Abandoning the old and experimenting with the new promises to take you to a higher and more uplifted state of consciousness that will  bring greater meaning to your daily reality.
PISCES (February 19 – March 20)
As your planetary ruler, Neptune travels through the sign of the fish during the next 14 years, you will have a fortunate opportunities to teach others how to benefit from the spiritual state of consciousness that comes so naturally to you. You are able to see the big picture that so many others have lost sight of. The upcoming solar and lunar eclipses on May 20 and June 4, 2012, will prompt you to make a change in your home followed by a similar change in your place of work. Make sure to integrate an element of your spiritual philosophy in the decisions you make. The passage of Venus through Gemini from April 3 to August 7, 2012, will enable you to connect with a family member you have not seen in a while.
Filed Under: Horoscope
About the Author:
Comments (0)