admin | Jul 11, 2015 | Comments 0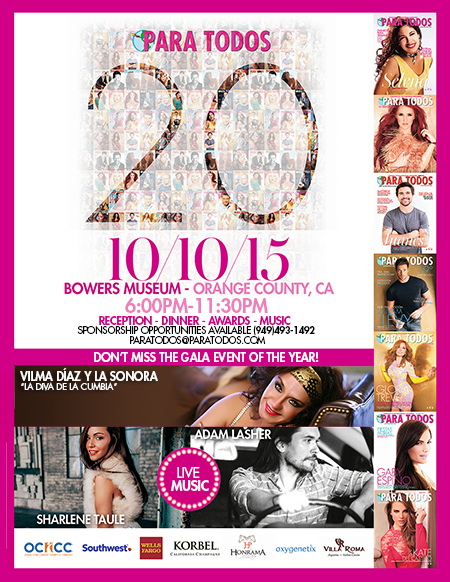 Special price for our friends:
Amigo Ticket: $100
I am personally inviting you to join us on October 10th, 2015, to commemorate PARA TODOS' 20th Anniversary with a gala event, the Latino Icon Awards, to showcase the greatness of the Latino culture and the invaluable achievements and contributions our leaders and celebrities have made to our great nation.
It will be a night of recognition, music, dining and reflection of the last 20 years.
I hope to see you in this extraordinary celebration we are preparing for you!
Sincerely,
Silvia Ichar
Publisher
p.s. To purchase your ticket, please contact us at 949-493-1491 or by email at 
paratodos@paratodos.com
 with your credit card information or send your check at PARA TODOS, 33565 Via de Agua, San Juan Capistrano, CA 92675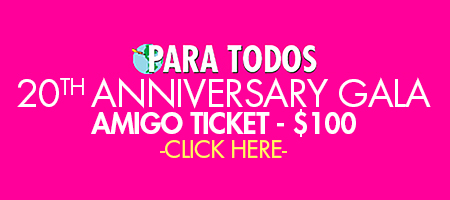 Filed Under: Entertainment
About the Author:
Comments (0)